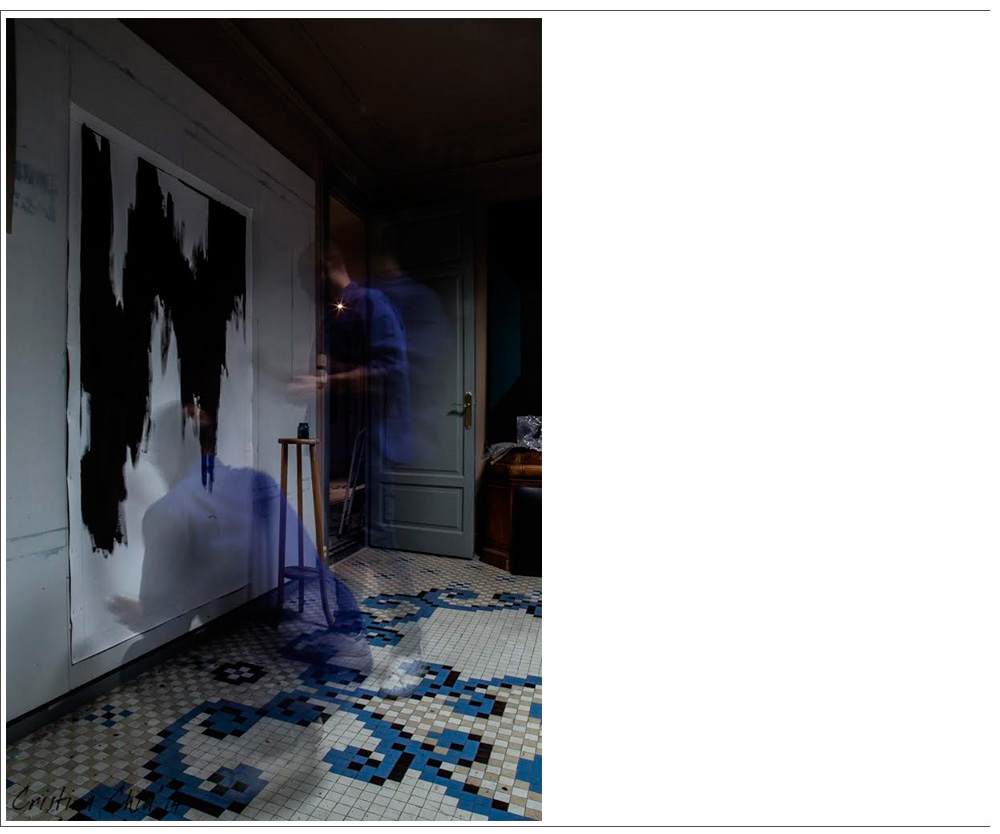 Pablo Pérez Palacio (Zaragoza - 1983) lives between the city of Madrid, a little retreat at the aragonese Pyrenees and his studio in Zaragoza, where his artwork come to an end. He studied scenography (Madrid), interior design and history of art (Zaragoza). Graduated in hospitality management (Zaragoza/Prague/Paris).
Painting was his earliest contact with art, and the one that determine the fundaments of his own artistic language. Still today, even though he is a multidisciplinary artist whom the concept to be treated is leading, the colour and the composition have an important role on his first proposal.
His attention to the space composition became boosted during his stay in Madrid. Extrapolating from then on the scenic element, both to his work and arrangement, either within a project context or an exhibition space.

In one hand, his last stage of hospitality management allowed him to complete his training, only artistic so far, and on the other, to live, learn and work in Prague, Oslo, New York besides of fourteen months in Paris. Four years traveling that ended up fixing the issues today addressed from his work.
He has been selected in many art painting contest and awards during the year 2018, as well as the XXIV Gregorio Prieto drawing contest with two group exhibitions 2018 / 17 (Casa de Vacas – Retiro park / Madrid and Gregorio Prieto foundation / Ciudad Real), the XLVIII Rafael Zabaleta internactional painting award with group exhibition at Quesada / Jaén and the XXIX Saint Elisabeth of Aragon, queen of Portugal art award.
He likes to highlight the project "Fragmentos de un espacio propio" with solo exhibition at Casa do Brasil / Madrid, as well as a solo exhibition at the IAACC, Pablo Serrano museum of Zaragoza ("Todo lo que queda" – 2015) and the art work ¡Obra pictórica viva!, also in 2015.